Providing Comprehensive Roll Services
Have new rolls built or existing ones repaired and recovered with help from U.S. Roller. Our company offers industrial customers a wide selection of general roll services.
Precision Finishing and Size Capacity
Our experts are happy to tackle any precision finishing job for you. With the capacity for large rolls up to 72 inches in diameter and 10 meters in length, we have you covered. We specialize in several finishing areas, including: 
Computer-Controlled and Programmable Profile Finishing
Convex and Concave Crowning
Custom Grinding Wheel Design
Extremely Tight Tolerance (Available on Straight and Crowned Rolls)
Finely Polished Low Ra Finishes
Light, Medium, Heavy Crepe, and Sawtooth Finish
Rolls Up to 394 Inches (10 Meters) in Face Length
Rolls Up to 72 Inches (1850 Millimeters) in Diameter
True Parabolic and Radial Crowning
Wet Grinding (Used on All Finishing Machines To Assure Finish and Tolerance Specifications)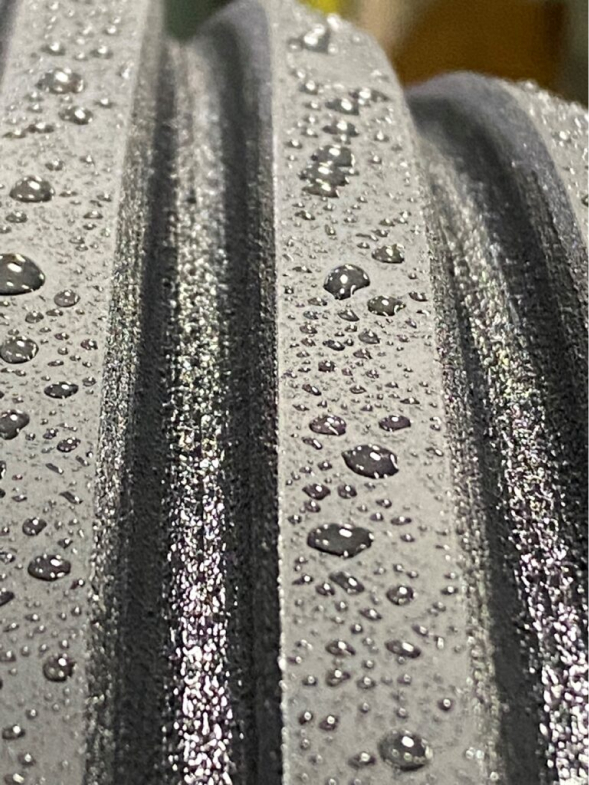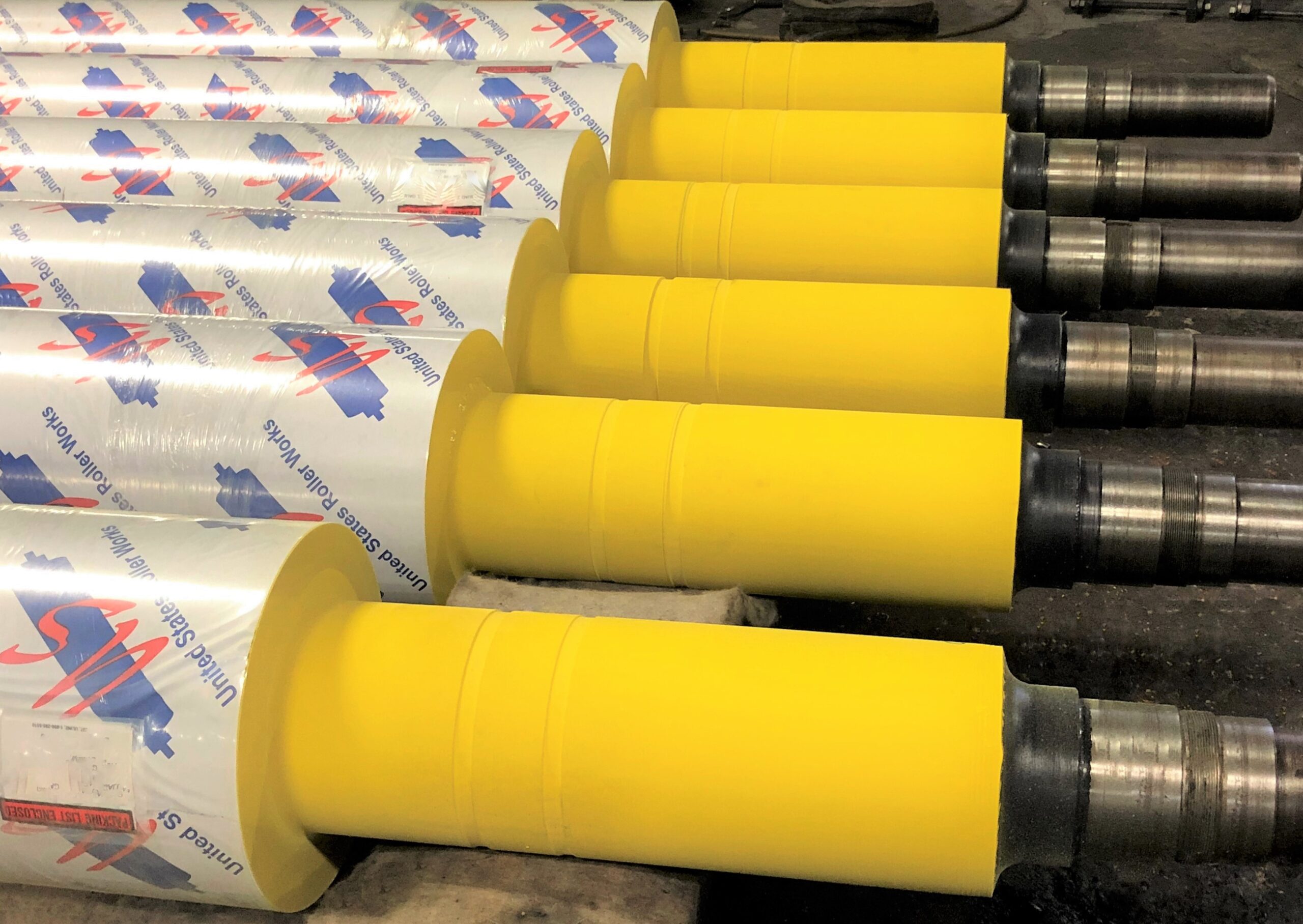 Roll Coverings and Polymers
We use the most up-to-date rubber application and bonding technology. Our team eliminates air pockets and voids as rubber is applied using the latest extrusion building method. We also use: 
Application Analysis and Appropriately Matched Formulations To Fit the Desired Specifications
Complete Rubber Analysis and Testing Laboratories
Coverings in All Polymers
Documented Cure Cycles Appropriate to Industry-Specific Requirements
Multiple Curing Systems To Satisfy the Needs of Various Industries
Multiple Straining System To Assure Purity of Rubber
Over 200 Different Rubber Compounds
Precision-Controlled Vulcanization Units
Complete Roll Building
Our team can handle the complete roll-building process from design and fabrication to cover. We manufacture new rolls per print to our customer's exact requirements. With full roll machining capabilities, we can finish precision tolerance work that conforms to every print specification and detail and exceeds industry standards. Choose us for the following roll-building services:
Core Design and Fabrication
Design Consultation
Design Recommendation
Metallurgical Research and Testing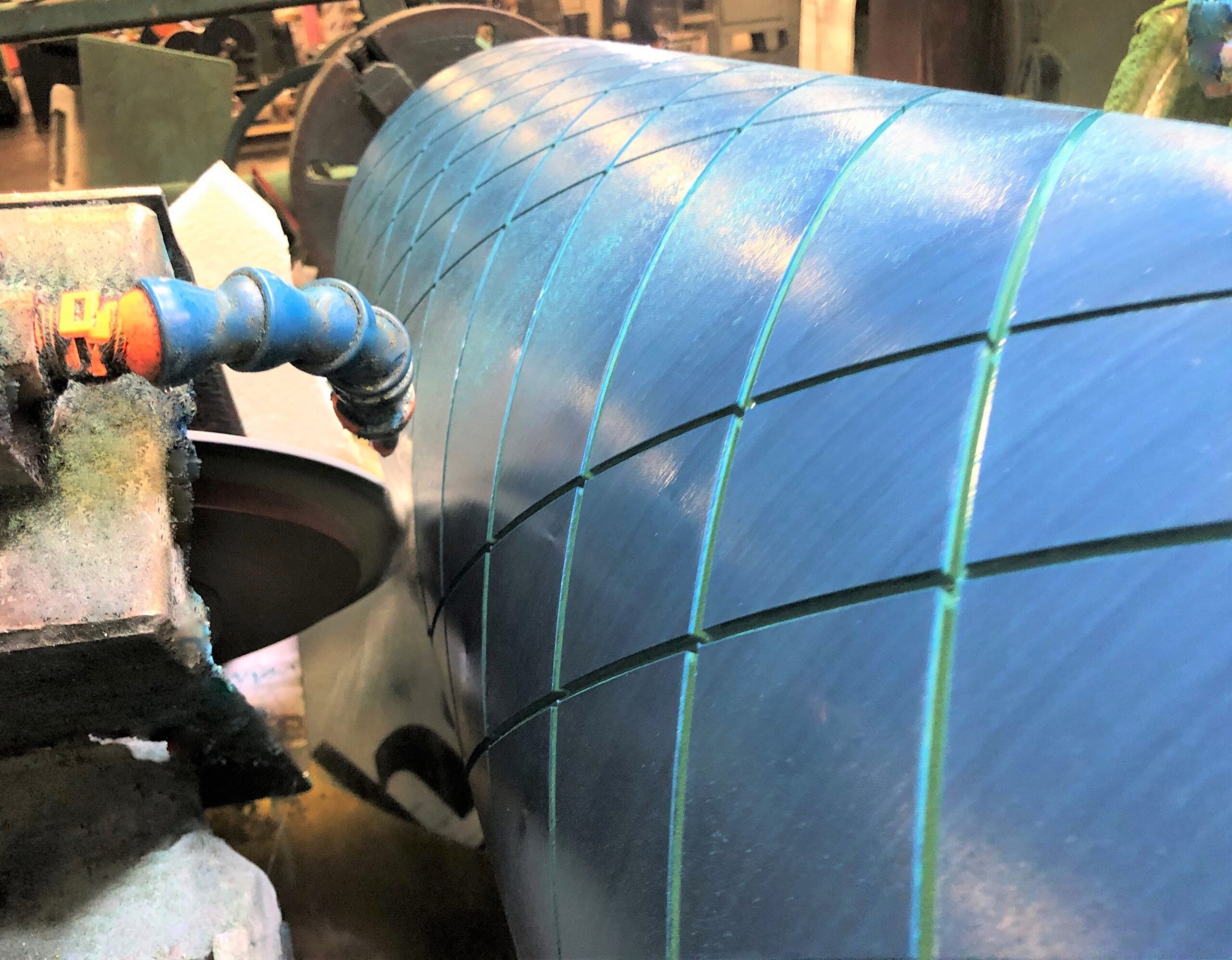 Specialty Grooving and Crowning
Centered Flat With Taper
Chevron Grooves
Circumferential Grooves
Concave Crowns
Convex Crowns
Diamond-Pattern Grooves
Lateral Grooves
Parabolic Crowns
Sine Crowns
Spiral Grooves
Step Crowns
Wrinkle Reliever Grooves
Specialty Balancing
Let our professionals complete your next precision balancing job to your specifications using our computer-controlled dynamic balancing equipment. All of our work is done in-house. Our team incorporates an understanding of the dynamics of a covered roll while properly handling roll balancing.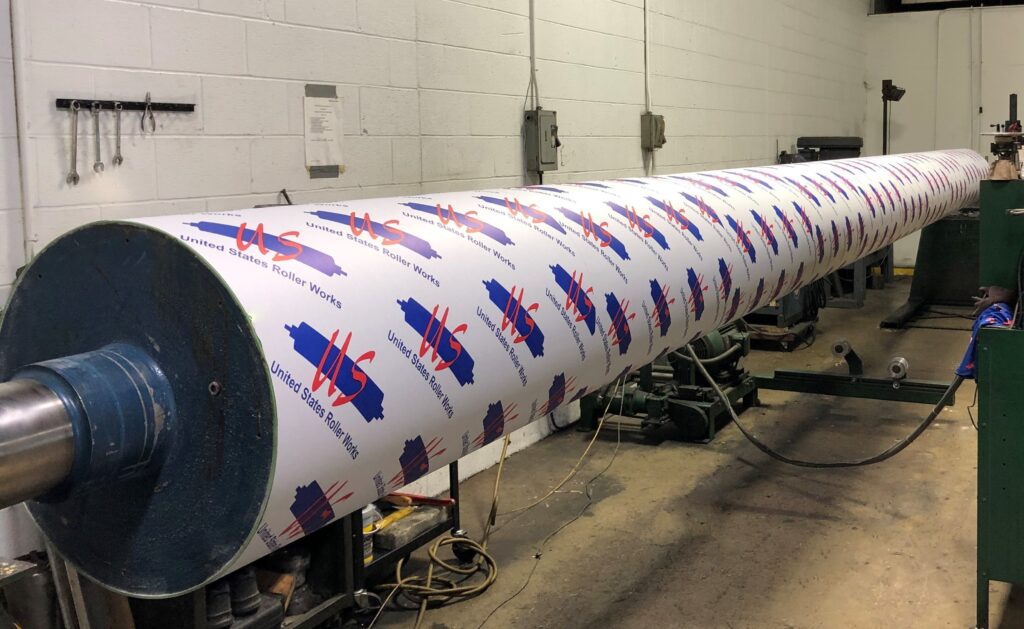 Roll Repair
Having your rolls fixed does not have to be a challenge. We can meet your critical repair needs for bearing fits, seal fits, gear fits, and welds. Our full–service roll inspections and repairs include: 
Major Repairs (Shafts, End Plates, Headers, Through Shafts, and Core Bodies)
Nondestructive Dye Penetrant Testing
Precision Bearing Surface Repair
Ultrasonic Testing for Roll Journals and Roll Bodies
Bearing Services
Bearing Removal
Bearing Cleaning and Inspection
Bearing Reinstallation
Cleaning and Repainting of Bearing Housings
Transportation
We have a fleet of flatbed trucks to handle your pickup and delivery requirements. Our professionals will load and transport them safely. In most cases, roll pickup and delivery are included in our services.
We will regularly schedule truck runs to your area via phone or email. Our customer service department will ensure everything is arranged to meet your roll pickup and delivery needs.